Better Evidence for Selecting Transplant Fluids
A pragmatic, registry-based, double-blind, randomised controlled trial evaluating the effect of Plasmalyte versus 0.9% saline on early kidney transplant function in deceased donor kidney transplantation.

Principal Investigators: Dr Michael Collins and Professor Steve Chadban
Clinical Project Manager: Laura Robison (AKTN)
Clinical Research Associate: Julie Varghese (AKTN)
Trial Number: AKTN 15.02
Trial Registration Number: ACTRN12617000358347
Population: Adults and children with end-stage kidney disease receiving a deceased donor kidney transplant.
Intervention: Blinded intravenous Plasmalyte, or 0.9% saline (randomised 1:1), given for all fluid therapy purposes until 48 hours post-transplant.
Follow-up: 1 year
Primary outcome: Delayed graft function, defined as receiving treatment with any form of dialysis in the first seven days after transplant.
Status: Recruitment complete
Recruitment: 808 participants across Australia and New Zealand.

Michael Collins
Principle Investigator
Senor Staff Nephrologist Royal Adelaide Hospital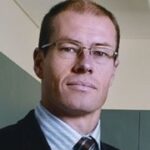 Professor Stev Chadbhan
Principle Investigator
Senor Staff Nephrologist Royal Prince Alfred Hospital
Kidney failure is a significant, expensive health problem. Kidney transplantation improves survival, quality of life, and is much cheaper than dialysis treatment for kidney failure. However sometimes kidney transplants from a deceased donor function poorly after surgery, and a period of continued dialysis is needed, a condition known as delayed graft function (DGF). In addition to complicating recovery, DGF can adversely affect long-term kidney function and the health of the recipient.
Intravenous fluids given during and after transplantation (usually sodium chloride, or normal saline) are critical to preserve kidney transplant function, but there is evidence that saline may not be the safest fluid to use due to its high chloride content.
The BEST-Fluids trial aims to find out whether using a balanced low-chloride solution – Plasmalyte – as an alternative to normal saline in deceased donor kidney transplantation, will improve kidney transplant function, reduce the impact of DGF, and improve long-term outcomes for patients. Participants will be enrolled, randomised and followed up using ANZDATA, the Australia & New Zealand Dialysis & Transplant Registry.
Better Evidence and Translation Chronic Kidney Disease (BEAT-CKD) grants 2016
Awarded from NHMRC Program Grant 2014 – CIA Jonathan Craig APP ID 1092957
Jacquot Research Establishment Fellowship Grant 2017
Health Research Council of New Zealand Project Grant 2017 (17/414)
Contact Us
Trial Coordinator, ANZDATA: Kylie Hurst, General Manager
Email: trials@anzdata.org.au
Phone: on (08) 8128 4758
Ethics approval
Phone: 0800 4 ETHICS
Email: hdecs@moh.govt.nz