Who Are Consumers?
'Consumers' are people who have a lived experience of a health issue. They can be patients, their friends, their families, their careers, and members of the public.
Consumer Engagement Officers – Who We Are
Jasmin Mazis is a patient engagement officer for Australia and New Zealand Dialysis and Transplant Registry based at the South Australian Health and Medical Research Institute in Kaurna Country.
A Registered Nurse with over 20 years of health care experience. Jasmin has a postgraduate certificate in cancer nursing as well as a master's in public health. Having worked in both public and private hospitals in Adelaide, Sydney, and the UK Jasmin enjoys patient engagement and aims to connect consumers and researchers together to improve the lives of people with kidney disease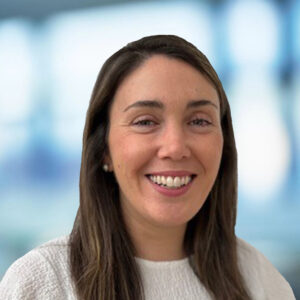 Our publications about consumer engagement in kidney disease research
Duncanson E, Dansie K, Gutman T, Tong A, Howell M, Jesudason S, et al. 'Knowledge is power': A framework for partnering with consumers in developing and delivering a scientific meeting in nephrology. Nephrology. 2020;25(5):379-83.

Gutman T, Tong A, Howell M, Dansie K, Hawley CM, Craig JC, et al. Principles and strategies for involving patients in research in chronic kidney disease: report from national workshops. Nephrology, dialysis, transplantation : official publication of the European Dialysis and Transplant Association – European Renal Association. 2019.

Muthuramalingam S, Scholes-Robertson N, Carswell P, Maistry C, Paulo K, Duncanson E. Empowering consumers as equal partners at scientific conferences in nephrology. Nephrology. 2020;25(12):879-880.

Muthuramalingam S. Moving beyond tokenism: Past, present and the future of consumer engagement in kidney disease research. Renal Society of Australasia Journal. 2022;18(3):73-75.