What do you want to know and how do you want to know about it?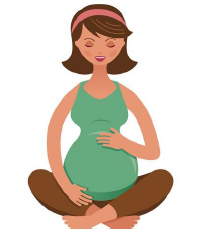 Consumer perspectives of PREGNANCY COUNSELLING and EDUCATION in Australian women with kidney disease: a national survey
We are looking for Australian women diagnosed with kidney disease (including women receiving dialysis or with a kidney transplant) and their partners/family members. We are conducting a survey study looking to understand their thoughts and experiences on current pregnancy education, information needs and preferences.
If you are a woman aged 18 years and over and diagnosed with kidney disease (or woman's partner/family members), you can help us with this survey study.
This survey will take approximately 15-20 minutes. The survey questions will be about kidney disease and pregnancy education.
For any questions about the research study, please contact A/Prof Shilpanjali Jesudason (Shilpa.Jesudason@sa.gov.au) or Dr Belinda Stallard (Belinda.Stallard@health.qld.gov.au). This research has been reviewed by the Central Adelaide Local Health Network Ethics Committee.